Hey Folks,
In the past few days we have traveled from Reutlingen to Aachen. In Reutlingen we opened for a fantastic band called Outernational from NYC, great guys, with a tonne of energy. Really enjoyed watching their show and hope I run into them again soon. From Reutlingen we headed to Wurzburg which is a really nice town, show was good, and the people we met there were great. From there we headed the Chemnitz to play Emmas Onkel. Really sweet little venue. Last night we played in Aachen at Rastatte. Thanks so much to the folks who put on the show! For filling out belly's, and for your hospitality. We are on to Offenbach, then headed to Austria in the coming days.
Still having a great time and look forward to meeting some new people at the up coming shows.
Jeff
Powered by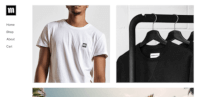 Create your own unique website with customizable templates.